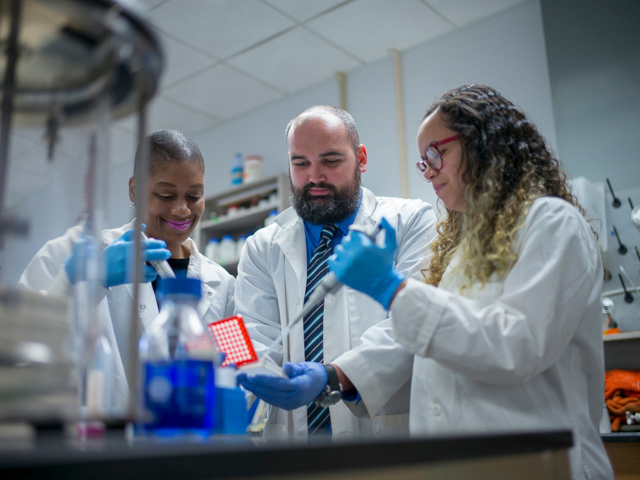 RESEARCH AT THE SOE LAB RESEARCH FACILITY
At SOE research lab facility we there is a wide range of ongoing environmental research by students, faculty, researchers and postdocs. These research activities take place within individual labs as guided by the principal investigator (PI) of that particular lab, who is often a SOE faculty member.
The main areas of environmental research involved include but not limited to the following:
- Microbial ecology
- Bioremediation and environmental restoration
- Environmental toxicology
- Bioconversion of agricultural waste
- Wetland and coastal ecology
- Water quality and microbiology of water
- Environmental policy and risk management
The SOE Core Research Lab Facility is well equipped with a suite of modern state-of-the-art research equipment that facilitate the conduct of top-notch world class environmental research. Just to mention but few these include: ICP OES Optima 8000, Prisma ESEM, Dionex ICS 2100, WinPact Fermentation System, GC Triple Quad (GC-QQQ), HPLC and Getinge Sterilizer/Autoclave.
These research equipment play a vital role in facilitating the research that takes place at the facility. Most of the major equipment are housed at the school's Core Lab. In preparation for their graduate research (MS and PhD